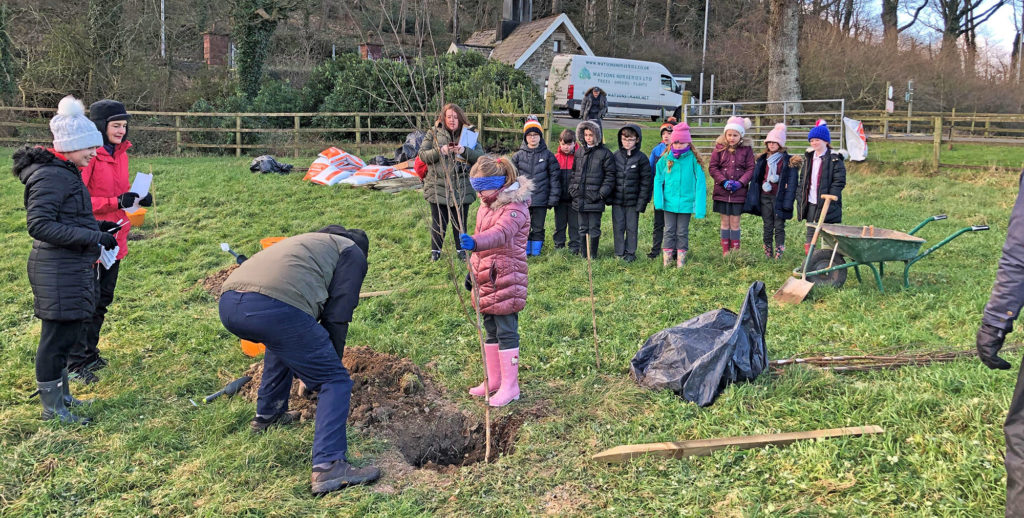 Within the estate grounds there is space for even more trees, and we have decided to align to the Isle of Man's "People's Wood" initiative.  The Nunnery would like to contribute to the island's aim to reach net-zero carbon emissions by 2050, and benefit people and wildlife for generations to come.  We are starting by planting 150 trees in 2021 and will add more each year.
The Nunnery will expand on the selection of trees chosen by the Government and will invite schools to participate in the planting.  In February 2021, Kewaigue School planted 99 trees.  Each tree was marked with a code and the children received a certificate with their photo so that they know which tree they planted and can now track how their tree grows.  We hope to educate children from a young age on the importance of giving back to nature and how to nurture the environment, its ecosystems and wildlife.
The estate, on the doorstep of many Douglas schools and UCM campuses provides a rare opportunity for environmental education and experiential learning.